Ken, Brenda and 2 year old Tommy Coulter came to Tulsa in 1980 after Ken's service in the Navy and traveling with a general contractor for a couple of years. Tulsa was booming with oil success and several high rise commercial buildings were being constructed in downtown Tulsa. Ken first worked on Tower 1 of the Williams Buildings, became a journeyman glazier, and was later promoted to estimator at Robinson Glass Contracting. In 1983 their daughter Megan was a new addition to the family and in 1985 Ken and Brenda opened Coulter & Company, a commercial glass contractor with an emphasis on traveling to install projects. The client base was primarily national account customers, with their focus on developing ongoing long-term business relationships. Coulter & Company was located in Tulsa until 1989, when operations were moved to Owasso where they reside to this day. Tommy joined the company in 2007 and has served as its owner since 2016. The company has continued to grow successfully every year under his leadership.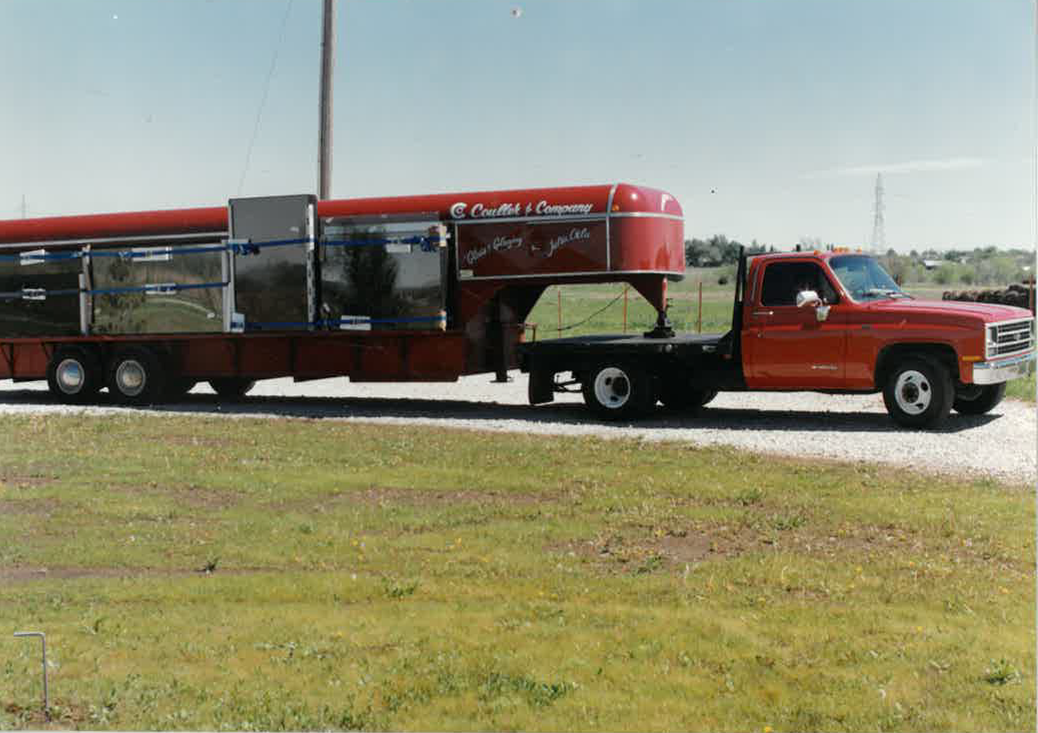 Coulter & Company is built on long term relationships. We partner with our Clients to provide competitive pricing and reliability across the country. We eliminate lead time issues by offering stocking options for custom materials. Let us meet your needs and lower costs through value engineering. Time is money - our installers work 7 days a week. Night work is also available at no additional cost. By focusing primarily on national accounts, we have the experience required to properly plan and manage fast paced projects.
We have a constant presence across the country. With over 15 crews constantly installing and a large network of local support, it is easy for us to get anywhere quick. Through strong partnering we want to support your expanding business. We are centrally located in Owasso, OK just north of Tulsa. Every trip starts and stops here.
Our team works with General Contractors, Owners, Directors of Construction, and Architects across the country. From the smallest General Contractor to the largest National Accounts – Coulter & Company provides right-sized solutions and services to all of our Clients.