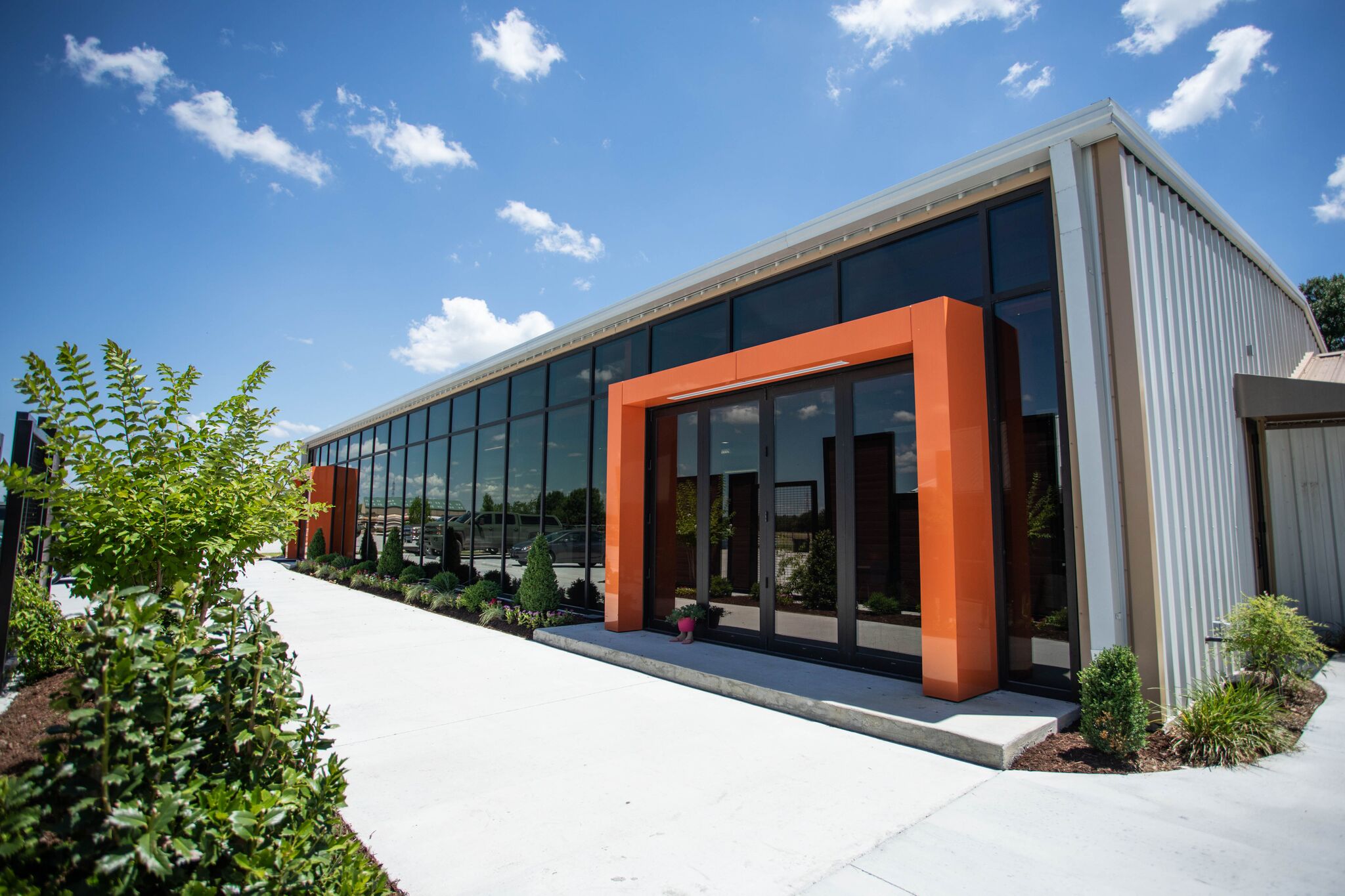 How you do anything, is how you do everything...
We are a NATIONAL commercial glass contractor IN BUSINESS since 1985.
We specialize in national accounts covering a 40 state area. In general, these projects are repetitive and fast paced. Thirty years of experience and 5,000 + installs later, we have learned what it takes to meet an aggressive schedule. We have taken this experience and applied it to every department within the company. This is one of the primary reasons we are able to be competitive in a such a large geographic area.
Our process is unique within our industry. By arriving with prefabricated frames, doors, hardware, break metal, and glazing we minimize our installation time all in an effort to decrease building exposure. While the foundation of our company was built on national accounts and traveling, we have applied this efficiency to larger scale projects both in and out of Oklahoma.
We are your local glass shop: everywhere 24/7, 365 days out of the year, giving 200% to our clients.
We're more than just a job, we're a family, AND WE OFFER some of the most COMPETITIVE benefits in the industry. click below and launch your career forward. We would love to have you.
built on long term relationships
Our team works with General Contractors, Owners, Directors of Construction, and Architects across the country. From the smallest General Contractor to the largest National Accounts, Coulter & Company provides right-sized solutions and services to all of our Clients.
Some of our valued clients:
Over 5,000 Jobs Nationwide